ODOO - The System for Companies in Baden-Württemberg

Odoo in Baden-Württemberg is the software for your success!
Many companies in Baden-Württemberg are constantly working on an optimization of their business processes, as well as an on the increase in efficiency and professionalism. This results in increased automation of processes in all areas of the company. At the same time, many companies also attach great importance to the implementation of company-specific features and requirements regarding the implementation of a system in the company. Whether it's a startup or a medium-sized business – growth is the top priority for all companies. Odoo as it is a professional system for your company supports precisely this success strategy through its highly modern and individualized concept. The modular design of Odoo allows the system to grow with your business - no matter how fast and in which direction your business develops. There are no limits to your ideas and wishes. Odoo's biggest customer with a workforce of 300,000 has also been equipped with a powerful concept thanks to the modular design of the system.

Odoo considers in all its areas the German law and provides modules for easy communication and data exchange to your accountant. So this system is a professional partner, expecially for companies in Baden-Württemberg.
We can come to you - implementing Odoo in Stuttgart or implementing Odoo in Karlsruhe is no matter to us. We also come to you to Mannheim, because it's never too far for Odoo.

For more information about Odoo, please visit our website.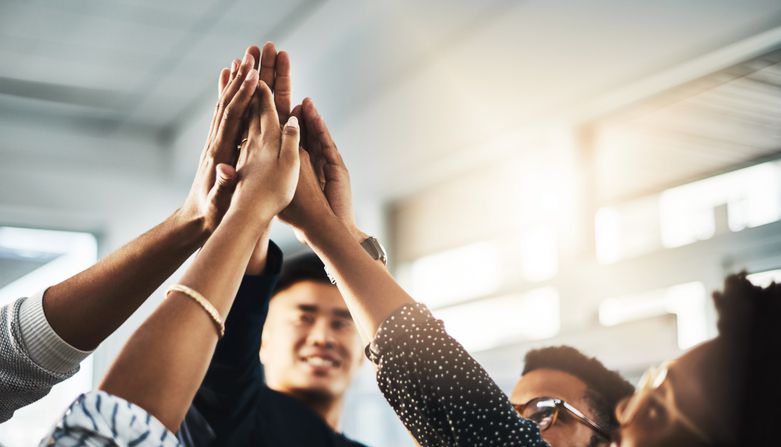 Service - Directly and Easy to Get

Your ERP system is an essential factor in the company and should be as familiar to you as the Stuttgarter Stäffele. Through a contact with presence in Baden-Württemberg, you have the opportunity to get your system right from the implementation from the bottom up and with your needs and requirements to make all the key processes to the system as well as possible to your business to adjust. During further use, you can also rely on the comprehensive service of our qualified employees in your hometown, no matter if you use Odoo in Baden or if you use Odoo in Württemberg. With hosting Odoo at IT IS AG your data stays safe and secure in Germany.

Take advantage of our presence in Baden-Württemberg also to increase the efficiency of your employees through targeted training and courses. An employee with extensive know-how to the system will be able to exploit the full range of possibilities of Odoo for your business.

You can get more information on training, if you click here .
Success with Odoo and Alfresco in Baden-Württemberg

We help you with the introduction of Alfresco!
Alfresco is an open source DMS (Document Management System). It contains an ECM (Enterprise Content Management) and a BPM (Business Process Management). With Alfresco, companies can organize their documents and information and map processes and workflows. The presentation by a DMS favors a sustainable way of working.
Wir sind Ihr Alfresco- und Partner für Odoo wenn es um die company-specific adjustments of Alfresco goes. We connect Alfresco with Odoo using our module IT IS Odoo Alfresco to an effective combination.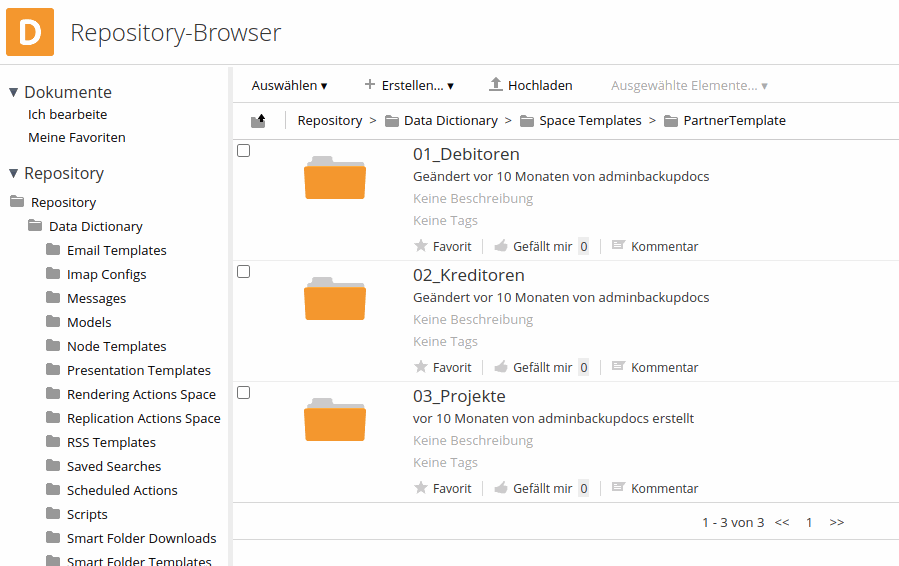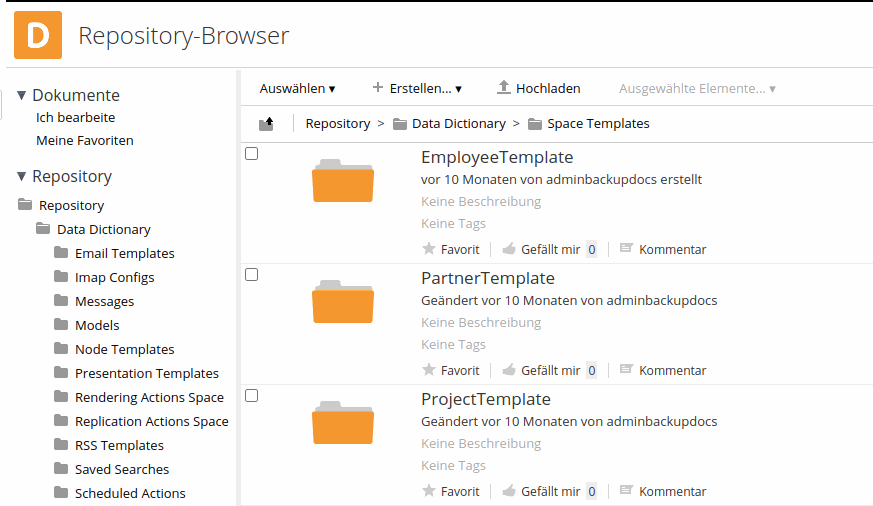 Success with Odoo and Zimbra in Baden-Württemberg

The open source software Zimbra is an increasingly popular e-mail and group ware client. With Zimbra, you can do your day-to-day work with emails quickly and easily, and share the results of your work with employees through the group ware capabilities. This way you can work together more effectively.
In the open source program are custom adjustments possible according the individual needs of a company by IT IS AG. If you connect Zimbra e.g. with Odoo, great benefits can be drawn from the synergies.
Learn here more about Zimbra...

The most common questions about Odoo


Odoo FAQ (Frequently Asked Questions)
Does Odoo fit in well with my company?

"We are a two-man operation, isn't Odoo too expensive then?" - No, just install the modules you really need. Above all, management modules would only unnecessarily bulge up your system.
"I have over 100,000 employees - can every employee work with Odoo?" - Yes, Odoo's biggest customer even has 300,000 employees. The modular structure with a selection of over 10,000 apps and the adjustable access rights let Odoo work well even in this size.
"Can I cover all business areas with Odoo?" Yes, Odoo has modules for almost every individual need and every industry. These can be adapted with small changes to your company again by a professional Odoo provider thanks to the openness of Odoo angepasst .

In addition, Odoo can be used in any country in the world, as Odoo 10 is currently available in 24 languages.

Which Odoo modules are necessary for a GmbH start-up?

Is Odoo for free?

Odoo is free for both Community Edition and Enterprise Edition. The maintenance costs of the Enterprise Edition amount to 300 € per user per year.

Is Odoo legally compliant?

All modules are subject to German legislation, so that's why Odoo is this much popular in Germany. But also in Austria Odoo becomes more and more popular. Through the South German headquarter of IT IS AG, we are also happy to serve customers with Odoo in Austria, Odoo in Hesse and Odoo in Bavaria. We look after Baden-Württemberg companies with Odoo in Pforzheim and Odoo in Ulm.

Where is the nearest Odoo provider?

Odoo's worldwide partnerships enable competent partners in all your business locations. This way a contact person is available at any time, no matter if it is about consulting, training, support or other services, Training, Support oder sonstige Services . We deliberately have chosen to be no longer partner of Odoo, because for us, it's YOU, the customer, who is the main focus and not the partnership with Odoo. Nevertheless, with IT IS you do not only choose an Odoo provider with 18 years of experience in the ERP consulting and excellent skills in planning, methodology and development, but also one more Odoo providerwho looks after you on the spot Odoo in Baden-Württemberg. For projects with Odoo in Allgäu and surroundings, but also for demands on Odoo on Lake Constance, for programming from Odoo in Stuttgart and Odoo in Karlsruhe, even for Odoo in Mannheim, we are an excellent partner.

Where is my data in Odoo?

Odoo stores your data in a database that you can operate either in your own data center or by an Odoo hosting provider like IT IS AG is. Decide upon the Hosting at IT IS AG and your data in Odoo will be safely stored in Germany, thanks to the strict local privacy policy.